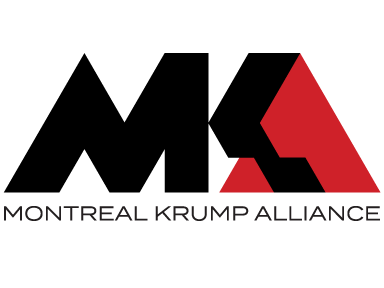 SCHEDULE
Thursday, August 31 from 7:45 p.m. to 8 p.m.
Friday, September 1 from 7:45 p.m. to 8 p.m.
Sunday, September 3 from 7:45 p.m. to 8 p.m.
WHAT IS KRUMP ?
A dance that combines expressive, energetic movements derived from clowning, African tribal dances and rituals, and the frenetic gestures of certain MCs.
Krump exudes an almost unshakeable strength and power…but requires total vulnerability to achieve pure, authentic expression.
CREDITS
Choreographers
Tommy Nuguid
et Taminator.

Artistic Direction
7Starr.

Music
D.I.E Remix 7Starr
Steaz Playa feat. Bravodomo.

Dancers
Taminator
Jason "JR Skopez" Luce
Jules "JR Westrock" Talavera
Logan "Wolverine" Bounet
Philippe "Notoxy" Bourgeois
Ted "Unwanted" Rouzier
Maoly Martel "Baby Taminator" Dumais
Arielle "Craze" Veyitondolo
Lu Ravage "Grouch" Lambveg
Yannice "JR Taminator" Ouellet
William Amiral "J.Dot Westrock" Cogue
Tommy "Sin'Cere" Nuguid
Olivier Sinn "Swami" Clermont.