JURY'S PRIZE goes to
JOAT Festival International de Street Dance
Bringing the underground scene closer to institutions with inexhaustible energy, passion and great generosity, founder Handy Yacinthe was awarded the special mention of the Jury Prize.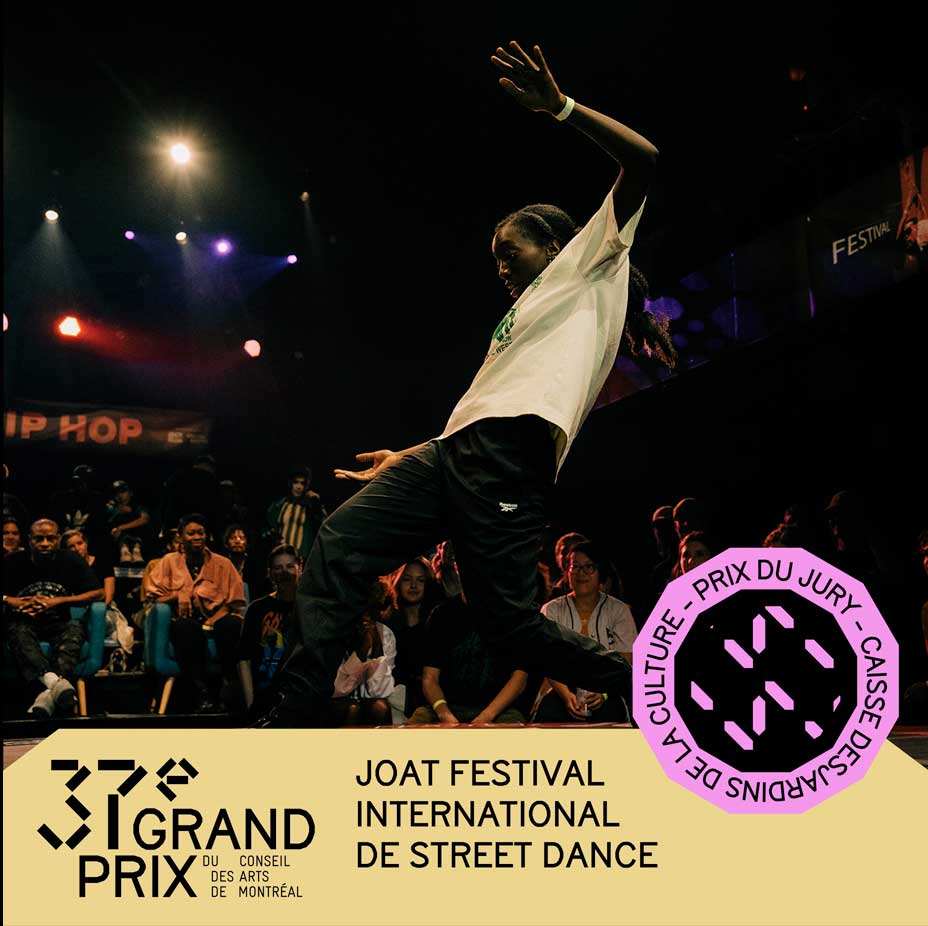 On April 6, 2023, the Conseil des arts de Montréal (CAM) presented its Prix 2022 in front of some 800 guests at the Palais des congrès de Montréal.
Highlighted as an exceptional showcase, the festival has distinguished itself by its singular approach, making it a not-to-be-missed dance event in Quebec, bringing street dance and related arts to new audiences.
Congratulations to all the finalists and award winners, including Cinéma Beaubien, winner of the Prix du public Télé-Québec, and Théâtre Duceppe, winner of the 37th Grand Prix.
Thank you, CAM, for supporting cultural organizations and their creative initiatives!